English
Literacy skills are essential to our ability to understand, interpret and communicate about the world and with each other. Writing is the ability to effectively communicate ideas, information, and opinions through the written / printed word in a wide range of contexts. It offers the opportunity to store information for later retrieval, to interact with others, to reflect and to express ideas creatively. Skilled writers understand the characteristics of writing's many forms and can adapt their style to suit a wide range of audiences and purposes. We aim to equip children with the skills necessary to do this throughout the curriculum.
The Masked Reader: Who do you think is behind the mask?
To celebrate World Book Day, some members of staff have disguised themselves as different characters and had shared some stories. Watch the video and see if you can figure out who is behind the mask!
We have loads of exciting things happening on World Book Day. Look at the poster below for more details!
World Book Day is always a very important date in our calendar. Reading is the key to knowledge and can open an unlimited amount of doors. Please click on the picture to have a look at the World Book Day website for any ideas and activities that you can do at home!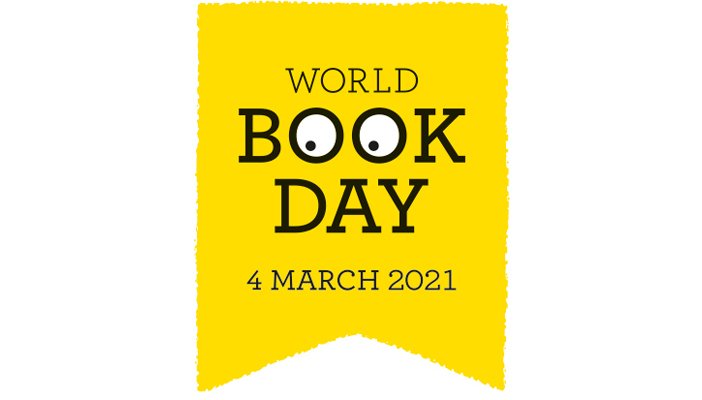 Our English Curriculum
When teaching reading and writing, and their associated skills, we have the following aims for our children:
To write with confidence, clarity and imagination
To write for a range of purposes and audiences
To understand how to write in a range of genres in fiction and poetry, using some of the structures of narratives in relation to setting, character and plot
To write non-fiction texts, using the features of different forms
To plan, draft, revise and edit, and sometimes publish their own writing, and to learn how to critically and constructively appraise the writing of themselves and others
To develop a technical vocabulary through which to understand and discuss their writing
To develop their imagination, creativity, expressive language and critical awareness through their writing
To provide a vocabulary-rich environment that promotes a culture of communication, reading, writing and critical thinking.
To develop in pupils a love of books that will not only support their learning across the curriculum, but also will enrich their lives.
To value and use books as a basis for learning, pleasure, talk and play.
To teach children the craft of writing - including a developed and fluent style of handwriting - in order to develop in them the confidence and skills to write well for a range of purposes and audiences.
To systematically teach spelling, handwriting, grammar and punctuation to ensure accuracy within creativity.
To foster in pupils the confidence, desire and ability to express their views and opinions both orally and in writing.
To raise the standards of communication, reading and writing so that every child makes good progress.
To value and celebrate diversity in culture and language, and to promote pupils' spiritual, moral, social and cultural development ensuring they become thoughtful, caring and active citizens in school and in wider society.
Teaching and Learning
At Queensway, we have a cross-curricular approach when it comes to delivering our Reading and Writing lessons. We teach through carefully selected, inspiring class novels which co-inside with the class Topic. Below is an overview of the English curriculum at Queensway.
For any more information on our curriculum or to see the full curriculum overviews click here.
Ways you can support your child at home.
Supporting your child's learning at home can help their development and be a really positive addition to their school education. Reading is the fundamental skill that is at the core of your child's school learning and development. By being confident and fluent readers, children are able to unlock many more doors throughout their school life and beyond.
Spelling is also a core skill that will help your child achieve both at school and in their further life.
Below are some useful tips that can help to support reading and spelling with your child at home.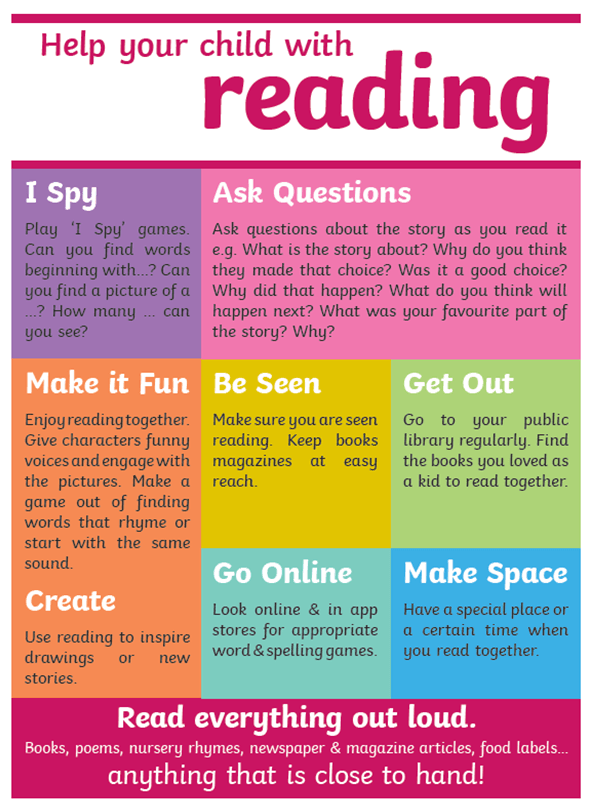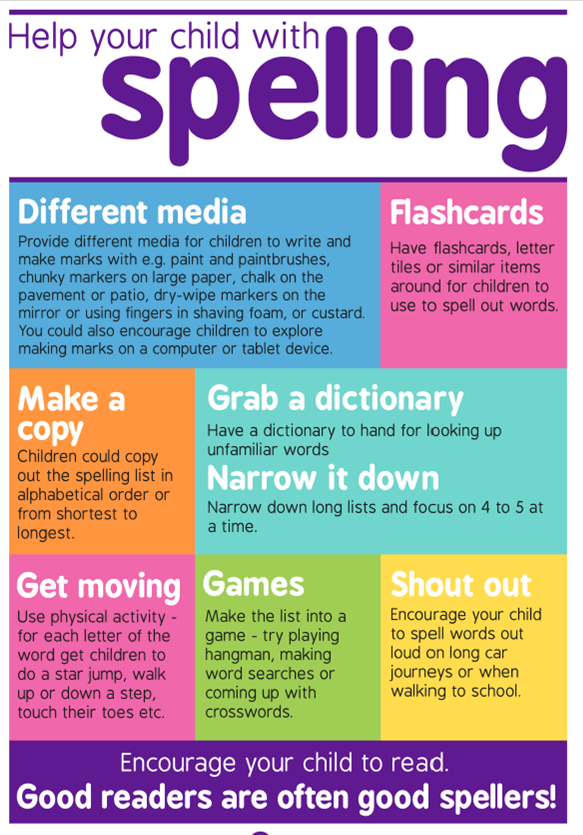 Online and Home Learning Support
At Queensway, we want children to be able to access high quality learning of Reading and Writing. Our home learning offer includes access to a range of different websites. For any login information, please ask your child's class teacher.
Click on the picture to go to the website: